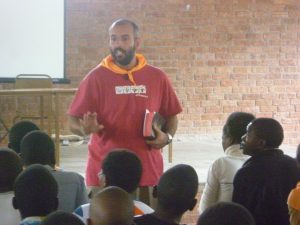 Fr. Manuel Ogalla, a Claretian Missionary in Zimbabwe, has worked as a Delegate of Youth&Vocation Ministry. For him, mission is the joy of bringing, sharing and singing the Word of God. When the pandemic started, he was in Spain. In March 2020, he was going to participate as a facilitator at a Youth+18 meeting in Loja, which had to be cancelled.
He is now in Zimbabwe, where he continues to accompany young people, although now his main mission is not the YVM, but the formation of young missionaries. He also teaches at the university.
He wanted to share with us the material he prepared for that meeting: LIVE WHAT YOU BELIEVE.